Let me start by saying, "I LOVE SNICKER DOODLE COOKIES." There crispy outside and tender buttery inside with the coating of cinnamon sugar on the outside is just heavenly in my mouth. I am sure all you Snicker Doodle lovers feel the same way I do. However, this recipe is the only one I find myself making repeatedly because it has been passed down for generation after generation is my family's Snicker Doodle Recipe. Other recipes I have tried do not come close to this tasty cookie. So, if you are looking for a truly awesome Snicker Doodle Cookie recipe to try, this one is one to try for sure.

Ingredients

Two Sticks of Room Temperature Unsalted Butter
Two Farm Fresh Eggs (It does make a difference)
Tablespoon of Heavy Cream
1 ½ Cups of White Cane Sugar
Two Teaspoons of Pure Vanilla Extract
Two Teaspoon of Baking powder
2 ¾ Cups of All Purpose Unbleached White Flour
Pinch of Nutmeg
Pinch of Allspice
Pinch of Cinnamon
Two Cups of Cinnamon Sugar

Directions

Follow these directions exactly and you should not have a problem with them coming out just right.

1. In a mixing bowl, combine the room temperature butter sticks together with the sugar, vanilla and eggs until you get a creamy mixture. You may do this by hand or using a mixer. I find using a hand mixer is easiest, but do not over mix.

2. Add the flour, baking soda, spices and heavy cream into the buttery sugary creamy mixture you just made in the mixing bowl. Combined all these ingredients together until you get cookie dough. The dough will be slightly heavy and tough.

3. Take tablespoons of the dough and roll the into tiny dough balls. You should get about twenty four to thirty dough balls out of this recipe.

4. Next, roll the dough balls into cinnamon sugar until they are completely coated well. After, place the cinnamon coated dough balls onto a wax paper lined plate and place it into the refrigerator to chill for about an hour.

5. Pre-heat the oven to 375 degrees and take out some cookie sheets.

6. Remove the dough from the refrigerator and place the dough balls onto well-greased cookie sheets about two inches apart.

7. Bake the cookies in the 375-degree oven for ten minutes, or until slightly golden brown. As soon as the cookies are lightly golden brown, you will want to remove them from the oven or they will become too crispy and you want them to be crispy on the outside and tender on the inside. You do not want them crispy throughout.

8. Remove the cookies from the cookie sheets immediately after baking and put them directly onto cooling wracks.

9. Serve the Snicker Doodle Cookies warm or cooled for a delicious cinnamon cookie snack you simply will not get enough of snacking on.


Powered by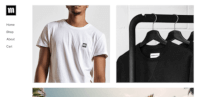 Create your own unique website with customizable templates.