Christmas is coming and one of my favorite treats to have for a sweet snack is muddy buddies. Sounds like a silly snack, but the name truly fits this snack for sure since they are drenched in a chocolaty peanut butter mixture and thickly coated in powdered sugar for the perfect holiday treat that will sure keep everybody snacking.

Ingredients

3 Cups of Semi Sweet or Milk Chocolate Chips (sometimes I use dark chocolate)
1 Cup of Peanut Butter
Tablespoon or Two of Butter
4 Cups of Powdered Sugar
8 to 10 Cups of Chex Cereal

Directions 1.

In a large pan on low heat, melt the chocolate chips, peanut butter and butter together until you get a chocolate sauce like mixture. Then remove the pan from the stove.

2.

Pour the chex cereal into the chocolate mixture and coat them gently with it using a spatula. This part can be very messy and difficult, but with a bit of patience and gently mixing all the cereal pieces will get coated.

3.

In a large gallon sized zip lock bag pour in the powdered sugar and than pour in the chocolate-coated sticky wet cereal mixture. This part is messy too, but messes can be tasty and fun like this one. After, seal the zip lock bag up and give the bag a good shaking for two to five minutes too really help coat all the chocolate peanut butter covered cereal bits. As you do this, the cereal bits will no longer stick together, and will become covered in white sugary powder that will remind you of snow.

4.

Next, leave the bag shut but lay it out evenly in the refrigerator so the muddy buddies can harden and chill. I personally think muddy buddies taste the best chilled, but you can take them out of the refrigerator after they have hardened and bring them down to room temperature and eat the snack that way if you wish.

Tip!

This snack makes an excellent Holiday party dish to bring to Christmas and New Years Eve parties, but be careful not to feed this tasty treat to those with peanut allergies.
Powered by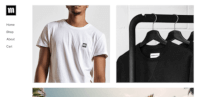 Create your own unique website with customizable templates.