One of our favorite sweet treats in this household is chocolate covered pretzels. Chocolate covered pretzels have that sweet and salty flavor that cures the sweet tooth and treats the salt craving. This delicious treat is wonderful to make on any occasion, but is particularly awesome to make for parties as a munching snack that pleases everyone's taste buds.


Ingredients Needed

Bag of Salted Pretzels (You may use the gluten free kind to make a gluten free snack.)




Bag of Chocolate Chips (You can use milk chocolate, dark chocolate or white chocolate.)




Materials Needed

Medium Saucepan




Spatula




Skewer Sticks




Wax Paper




Large Cookie Sheet




Storage Container with a Lid




Instructions

1. In the saucepan melt down your chocolate chips on low heat. Do not turn the heat on high or you will burn your chocolate. The chocolate chips will take about 5 to 7-minutes to melt down and you will need to mix the chocolate with the spatula a few times until you get melted chocolate syrup. After, remove the chocolate from the heat.

2. Next, you can dip the pretzels into the melt chocolate one at a time using a skewer stick and place them onto the wax paper lined cookie sheet, or you can down a bunch of pretzels into the chocolate and mix them around with the spatula until they are coated in chocolate. However, you will still have to pull them out of the chocolate with the skewer stick one by one and gently place them onto the wax paper lined cookie sheet. I have personally tried both ways, but I always find the second way works best.

3. After, place the chocolate covered pretzels into the refrigerator to chill and harden for 10-minutes. You can even place them outside on a cold winter day to harden and chill if you have no room in your refrigerator. I know I always do. Sometimes I even place them downstairs in my large freezer as well.

4. Once the chocolate covered pretzels are in solid form you can remove them from the refrigerator or freezer, peel them off the wax paper and store them in your storage container to keep them fresh. You may want to consider placing them back into the refrigerator because sometimes if your house is relatively warm they can melt. I personally find they stay fresher longer stored in the refrigerator.

End Notes

When you are ready to eat these scrumptious crunchy chocolate covered pretzels, just take them out of the refrigerator, open the container and snack away. Oh, and try not to eat them all when your partner is away. I end up doing that all the time because they are so addictive to eat. I just cannot get enough.
Powered by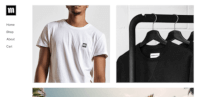 Create your own unique website with customizable templates.